Klayman: See www.LeftistMediaStrikeForce.org of Freedom Watch If Y'all Want to Take Down Leftist Media!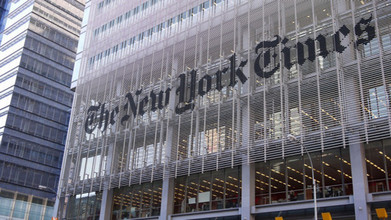 By Jeremy Gerard
Deadline
June 29, 2017
In a letter addressed to the two top editors and written under the letterhead of the NewsGuild's NYT unit, they also included a plea for reconsideration of the plan to eliminate some 100 editors from their ranks.

A short time later, Baquet and Kahn responded, in a letter addressed to New York NewsGuild president Grant Glickson. "We take those concerns seriously," they wrote. "We feel a compelling need to reduce separate layers of editing ... and to speed up production. ...We have also made clear that in an environment of limited resources, we intend to invest more in recruiting top talent to keep us ahead..."