Klayman: As an Alumnus of Emory Law School I Am Embarrassed That Jimmy Carter Is Still Given a Voice at My Alma Mater! Like Farrakhan He Is an Anti-Semite and Hater of Israel and Just More Subtle About It!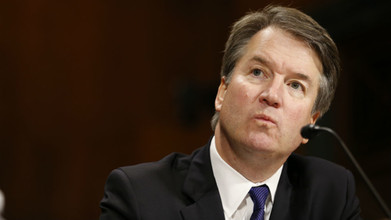 TheHill
October 18, 2018
Former President Jimmy Carter harshly criticized newly appointed Supreme Court Justice Brett Kavanaugh, calling him "unfit" to serve on the court.

Speaking to a class at Emory University in Atlanta on Wednesday, Carter said that Kavanaugh's behavior during his confirmation hearings demonstrated that his appointment was "a very serious mistake," according to Emory's independent, student-run newspaper, The Emory Wheel.