Klayman: The Irony With Goldberg's Opinion Piece Is That Alex Jones Is More Forthright and Intellectually Honest Than He Is: Jonah Is an Anti-Trumper Like Ben Shapiro and His Commentary Seeks to Placate All Sides Including the Left!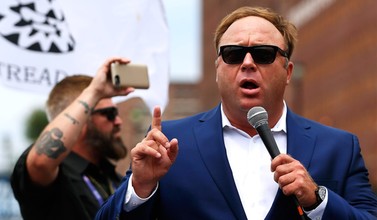 By Jonah Goldberg
National Review
August 10, 2018
The behemoths of the Internet have shunned Alex Jones, the worm-tongued, often shirtless conspiracy theorist and paranoia monger who hosts a show called "Infowars." The debate over this cartel-like decision is much larger than Jones now, and it's taking place mostly on the right.

While I have no love for Jones, the reasons offered by YouTube, Apple, and other platforms for dropping his show leave a bit to be desired. The ostensible rationale for exiling Jones, who famously accused the victims of the Sandy Hook mass shooting of being "crisis actors," is that he spews "hate speech."