Klayman: No Surprise! Another Leftist Hack Clinton-Appointed Judge! Go to www.JudicialSelectionStrikeForce.org to Get Better Judges!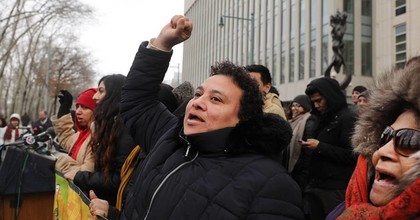 By Nicole Hong
WSJ
January 31, 2018
A Brooklyn federal judge criticized President Donald Trump's comments about Latino immigrants as "vicious" and "extremely volatile" during court arguments Tuesday over whether to stop the Trump administration from rescinding protections for undocumented immigrants who entered the U.S. as children.

In a 90-minute hearing, U.S. District Judge Nicholas Garaufis, an appointee of President Bill Clinton, repeatedly denounced Mr. Trump's previous comments about Latinos, saying they were "incendiary" and often "completely erroneous". ...